The Best Practice Improvement Resource
Learn from best practice cases studies, benchmarks, tools and expert opinion to achieve productivity gains and business success. All data uniquely searchable via business excellence model criteria (Baldrige/EFQM) to guide you on your improvement journey.
Best Practice Reports
Receive our internationally acclaimed Best Practice Reports, providing best practices, innovative ideas, and research data on all topics related to business success.
Benchmarks & Best Practices
Measure your performance (over 1,200 measures), benchmark against others and learn directly from 1,000s of best practice case studies. All supported by the TRADE Best Practice Benchmarking methodology.
Self Assessment Tools
Assess your business processes and organizational performance using one of our self-assessment tools (over 100 covering a wide variety of processes, functions as well as for personal development)

Networking
Connect globally and network with other professionals to find benchmarking partners, share best practices and collaborate on projects.
BPIR.com Membership Advantages
Whether you are looking to improve productivity or profitability, increase employee engagement and retention or looking for ideas to drive customer loyalty, you've come to the right place.
This blog post explores the fundamental differences between vision and mission statements and their significance in achieving business excellence. A vision statement describes an organization's desired future, while a mission statement outlines its core purpose and objectives. The post discusses how a well-defined vision and mission can align employees' goals with the organization's objectives, guide decision-making, boost motivation and engagement, and provide a competitive advantage. The post also provides a table of EFQM award winners from 2017-2021 and their vision and mission statements, demonstrating how these organizations have achieved outstanding performance.
Skot Waldron is an experienced leader in the tech industry, known for his ability to guide companies to achieve remarkable success. The Unlocked with Skot Waldron podcast offers candid conversations with business leaders and entrepreneurs, providing valuable insights and advice on succeeding in the tech industry. Listeners can learn from the podcast's focus on unlocking the secrets of success, developing their own strategies, and growing their companies.
The Summer School on Quality and Organizational Excellence returns after four years, with a focus on "Digital Quality". The event aims to bring together people from around the world to share knowledge and discuss quality. The program includes master classes on topics related to Digital Quality and Quality 4.0, industrial tours, and a sightseeing tour of Braga. The Summer School offers more than 20 hours of contact for participants to learn, share experiences and insights, and network with colleagues.
Sign up to our newsletter
Keep informed on best practice research and business improvement events from around
the globe – be the first to read our Best Practice Reports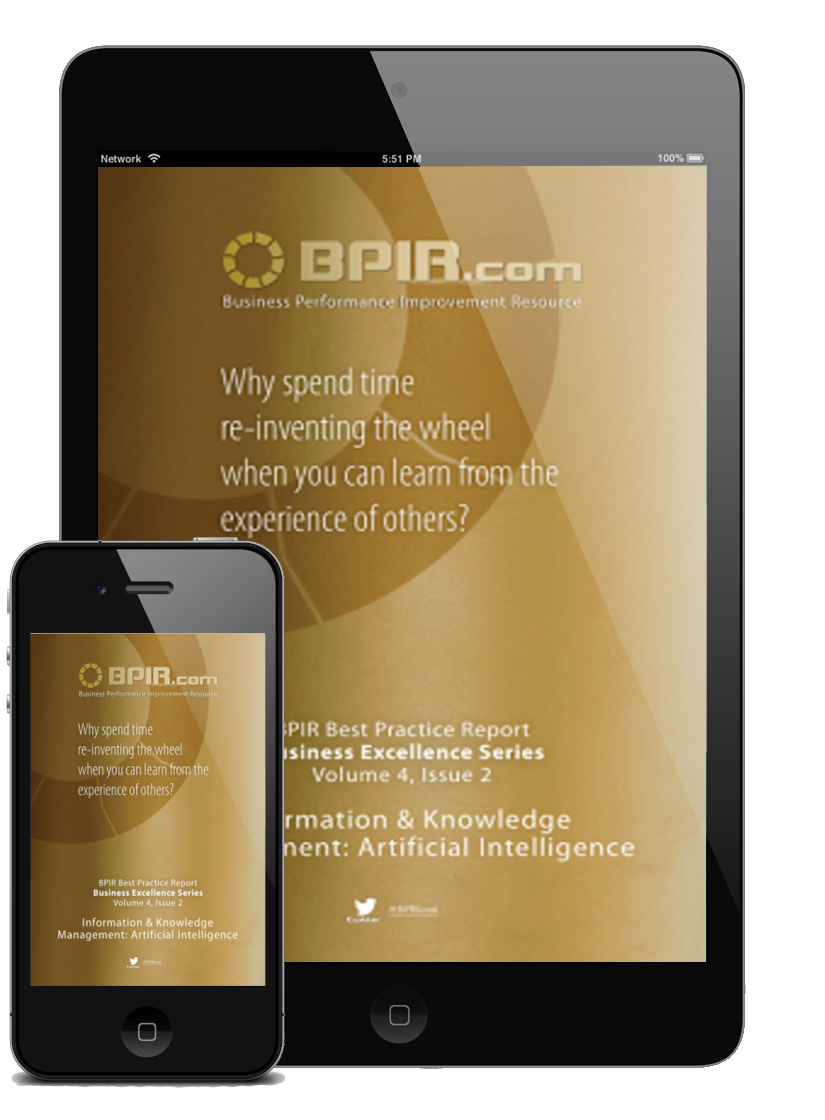 Our Partners
These are our partners that promote and support the BPIR and/or who
provide BPIR access to their members or qualifying companies