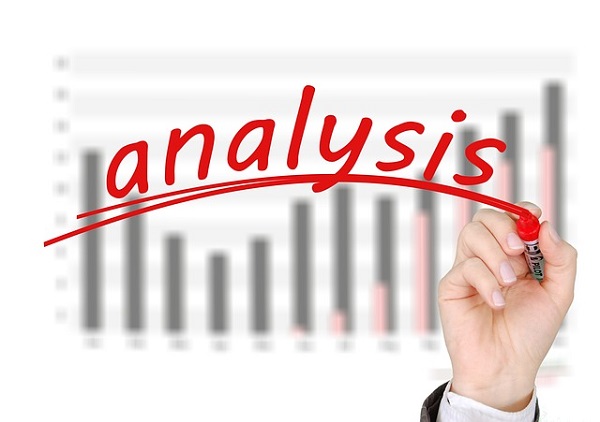 Nowadays, staying relevant in your industry is impossible without keeping track of and gaining an insight into the practices of your competitors. This explains why companies are increasingly outsourcing experts in the field to conduct competitive analyses on a routine basis and gather all the essential information about the situation on the market.
While people generally think that competitive analysis is a major expense and a highly complex and time-consuming process, the truth is considerably different. Analyzing your competitors is an investment indeed, but you get exceptional value for the time and financial means you invest. Not only can you learn a lot by exploring your competitors' business strategies, but you can also avoid making some serious mistakes your competitors have made.
Some helpful hints on how to undertake competitiveness analysis are provided below.
Prior to conducting the analysis
Before you start with competitive analysis, it is of key importance to understand who precisely your competitors are and how you are going to compete with them. Define your brand clearly and visualize how you want it to fit into the market. Be confident about what you are offering and be clear with the features of your brand.
What should you observe when analyzing your competitors?
When conducting competitive analysis, one can track various parameters. Most often, these include products and services, pricing, staffing strategies, development speed, social media traffic and customer feedback, and promotion schedules. By collecting all this data, it is very easy to understand your competitive landscape, realize your strengths and weaknesses, and finally use the favorable opportunities to expand and improve your business while you avoid all the potential threats.
A better understanding of the relevant market
If you can be objective and completely unbiased while analyzing what both you and your competition can offer to current and prospective clients, you can easily detect the parts of your business that have to be changed to better adapt to the relevant market and the clients' requirements. Competitive analysis is your chance to walk in a customer's shoes and analyze your own and your competitors' products and services from their perspective. You will be surprised by the findings most business owners obtain from doing this.
Keyword building SEO strategy
The great technological development in recent years has switched focus to the online sphere. Now more than ever you can use the full potential of the Internet to conduct research of your competitors' websites, content, and social media and discover which keywords help them gain a high ranking. Then, you can use their keywords or create variations. Also, one of the viable solutions is to use the same keywords but with other, slightly different content. To help amateurs cope with digital marketing smoothly and hassle-free, numerous companies offering premium-quality digital marketing services have emerged.
Recognizing a chance for a merger
One of the benefits of analyzing your competitors is certainly an opportunity to recognize a chance for a merger. An analysis of this type helps business owners understand which products or services their customers need and what they have to offer. However, sometimes, an evident lack of resources presents a serious obstacle on the way. So, to increase customer satisfaction, business owners merge with their competitors to reach their goals.
Identifying a market gap
Competitive analysis can help you to easily spot a market gap. What does that exactly mean? By analyzing the competition, it is possible to detect the services and products that they provide but are not offered by your business. The sooner you spot the necessary changes you need to introduce, the better you will cope with the harsh competition on the market.
You can learn from competitors' mistakes
Gaining your customers' trust and earning a high reputation is directly related to the quality of the customer service you provide. Exploring the mistakes your competitors make through competitive analysis enables you to detect bad marketing strategies and reasons for negative customer feedback. Then, it is possible to recognize and introduce the necessary changes in your practices to achieve better results, stand out among competitors, keep your current customers, and gain some new clients on a regular basis.
A safe road to a unique brand
Though it is not the only factor that matters, competitive analysis can significantly help in creating a unique brand on the market. By analyzing your competitors, your aim should not be to replicate those that are successful, but to build on their successful practices and make yourself different enough to be able to stand out.
What is it that you can offer to the target audience that will make you different from myriads of similar business owners operating in the same market? If you succeed in answering this question, you are on the right track to beat the harsh competition and gain a considerable number of satisfied customers who will prefer the unique products or services you offer.
Final thoughts
These are just some of the benefits of analyzing your competitors. If you conduct this analysis periodically, there will be no difficulties in tracking and following the latest trends on the market, quickly adapting to them, and always detecting changes in the needs, requirements, and preferences of your current and prospective clients.
---
Author's bio
Carla Wilson is a freelance writer working for marketing companies such as Digital Dot New York. She has gained valuable experience in the field of marketing and hopes to pursue her career in that direction. Carla is also a mother of two and an owner of two small dogs.
---
Receive Our Newsletter
Keep informed on best practice research and business improvement events from around
the globe - be the first to read our Best Practice Reports
---