Article contributed by Dr. Almas Tazein, BPIR.com Limited
Global health care spending is projected to increase at an annual rate of 5.4% in 2018–2022, a considerable rise from 2.9% in 2013–2017, Deloitte Global reports.
Because of the need of an augmented focus on health equality with quality, hospitals and healthcare organisations both in the public and private sector domains across the globe are garnering more attention than ever before. Institutes are evolving and foundations are now emerging to analyze and evaluate the quality of healthcare outcomes – to critique and compare against best practices and benchmarks. It is not only being communicated in both print and electronic media, but also reported in peer review journals, much to the delight of some and the dismay of many.
The most satisfying healthcare delivery systems are the ones which offer impeccable clinical outcomes with action-based patient care excellence, along with being affordable. "About 100 million people are pushed into extreme poverty each year because of out-of-pocket spending on health. Tedros Adhanom Ghebreyesus, Director-General, World Health Organization"
Patients feel more annoyed when a healthcare organization knows where the challenge or problem is, but doesn't do enough or does nothing at all to rectify them, disappointing them twice. First when the error occurred, and the second when the change-makers overlooked it. It can implicitly affect patient satisfaction. It is a missed opportunity, as taking timely and appropriate damage control measures is also important to the bottom line of the organisation. A Study performed by Reichheld and Sasser found that reducing patient defection (leaving one healthcare institution for another) by 5% can raise profits between 25%-85%.
Here is a compilation of the Best Practice Reports that BPIR.com has published in the healthcare trajectory, with an aim to impart knowledge and competencies for the delivery of safer and superior medical services, with illustrations from the global healthcare scenario.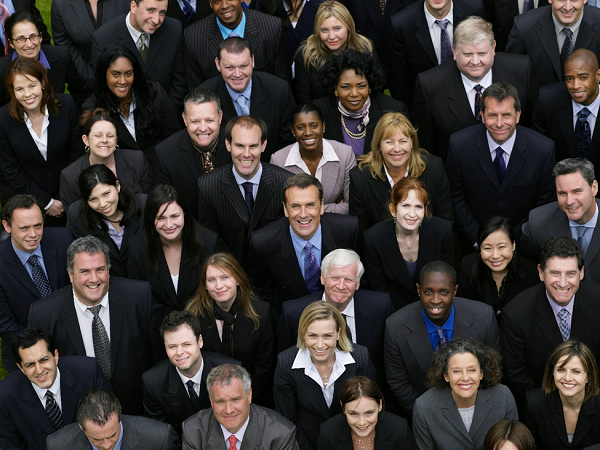 1. Building a Healthy Society and Workforce: Awareness and Prevention of Diabetes
International Diabetes Federation reports that someone dies from diabetes every six seconds. Extensive research by the World Health Organisation estimates NCD mortality and morbidity of 56.9 million global deaths in 2016, 40.5 million, or 71%, were due to noncommunicable diseases (NCDs) i.e., cardiovascular diseases, cancers, diabetes and chronic lung diseases. The socioeconomic impacts of NCDs threaten progress towards the 2030 Agenda for Sustainable Development, which includes a target of reducing premature deaths from NCDs by one-third by 2030.
This special issue focuses on some of the incredible efforts in the field of preventive health management and wellness initiatives to combat diabetes by governments, not-for-profit, private, and corporate organisations.
The Blueprint for Change Programme by Novo Nordisk is a series of excellent case studies across more than 10 countries. Read how the World Health Organisation is effectively strategizing to salvage the threatening effect of this non-communicable disease.
Explore novel social awareness campaigns for diabetes, and exemplary measures by health regulating bodies and government authorities in UK, USA, UAE, Canada, Australia, Belgium, India, Qatar, Europe, Saudi Arabia, Cayman Islands, Eastern Mediterranean Region, Hong Kong, along with the Global Report on diabetes.
Hence, cost-effective strategies for dealing with diabetes and ongoing research are crucial to the long-term effects on society and future generations.
2. Performance Management Systems for EMS
This report will focus on how corporate performance management (CPM) principles can be applied to the emergency services i.e., police, fire, and emergency medical services (EMS) to promote world-class delivery of care and optimal outcomes for the public.
CPM is the connecting link between planning and execution of business strategies so an organisation can meet its stated goals, vision and mission.
To begin with, if an organisation is aiming to boost performance and gain competitive advantage, it is sacrosanct to devise and apply CPM principles.
CPM principles can be applied for better decision making with proper business intelligence, analytical systems, structured process frameworks, and data metrics. Organisation's should aim to measure the success of the organisation's outputs and achievements using the CPM dynamics.
3. Paramedics and Paramedic Training
The paramedic role is closely related to other healthcare positions, with paramedics often being with more responsibility and autonomy. The role of a paramedic varies widely across the world as EMS providers operate with many different models of care.
In every or most aspects of health care, research drives improvements in the quality of care and systems. This has led to publication of scholarly articles looking at changing clinical and operational practices, for example 'What Will the Ambulance Service Look Like in 2030?'.
Explore how 'organisation and practices of ambulance services operate in 14 European countries'.
It is imperative to pay stringent attention to the training of paramedics, and a performance improvement action plan should be the framework for technology-based measurement of performance, quality delivery, monitoring and standardization of emergency medical services.
Health care stakeholders—providers, governments, payers, consumers, and other organizations—struggling to manage clinical, operational, and financial challenges envision a future in which new business and care delivery models, aided by digital technologies, may help to solve today's problems and to build a sustainable foundation for affordable, accessible, high-quality health care.
"Making this vision a reality will require a philosophical shift in focus away from a system of sick care, in which we treat patients after they fall ill, to one of health care, which supports well-being, prevention and early intervention," said Dr. Stephanie Allen, Deloitte Global Healthcare leader. "To make this shift, today's health care system will need to partner with other traditional sectors such as employment, housing, education, and transportation to address the social determinants of health, and with new sectors such as retail, banking, and technology to improve data and platform interoperability."
Smart health communities need to be developed. According to respondents to a 2011 survey, Lean Six Sigma methodologies in 12 Mexican healthcare organisations contributed to the improvements. At Heart of England NHS Foundation Trust, United Kingdom, healthcare scorecard helped improve practices.
Occupational safety and health (OSH) – It is legally incumbent that employers have a common law duty to take judicious care of the health and safety of their employees. Based on the ergonomic survey and research data, safety cultures can be improved by optimizing safety-related communication throughout an organisation
According to OSHA (Occupation Safety and Health Administration), United States Department of Labor, a hospital is one of the most hazardous places to work. In 2011, U.S. hospitals recorded 253,700 work-related injuries and illnesses, a rate of 6.8 work-related injuries and illnesses for every 100 full-time employees. This is almost twice the rate for private industry as a whole.
Successful safety programmes have to capture the hearts and minds of the people involved in them, where employees are motivated to take ownership of occupational safety, thereby plummeting the accident rates.
---
References:
All references in this article can be found in the relevant Best Practice Reports except for the following:
– Deloitte Global. "2019 Global Health Care Outlook / Shaping the Future." 9 Jan 2019.
– Study by Reichheld and Sasser – Frottler, M (2009). R Ford, C Heaton. Chicago, IL: Health Administration Press. pp. 359–382.
---
To join BPIR.com and support our research, simply
click here
, or to find out more about membership, email
membership@bpir.com
. BPIR.com publishes a new best practice report every month with over 100 available to members.
---
Receive Our Newsletter
Keep informed on best practice research and business improvement events from around
the globe - be the first to read our Best Practice Reports
---